81st Infantry Division
321st Regimental Combat Team (Beach Blue - Anguar)
Capt. William Francis Murphy, 12th Antiaircraft Artillery Battalion (90/40/20mm)
(As told by his grand nephew): "Killed in action on Peleliu, Bloody Nose Ridge, September 28, 1944. He was acting Regimental Planning Officer for the 321st Infantry,81st Infantry Division when he volunteered to lead Rifle Co K. Maneuvering through the ridge line Co K lost contact with the units to either side. Captain Murphy and a Rifleman (named Reynolds) attempted to locate the adjacent friendly forces and were killed. Captain Murphy was awarded the Silver Star and is buried at Arlington National Cemetery."
322st Regimental Combat Team (Beach Red - Anguar)
No veterans have submitted recollections.
323st Regimental Combat Team (Ulithi Atoll)
PFC James Junior Queen, Company E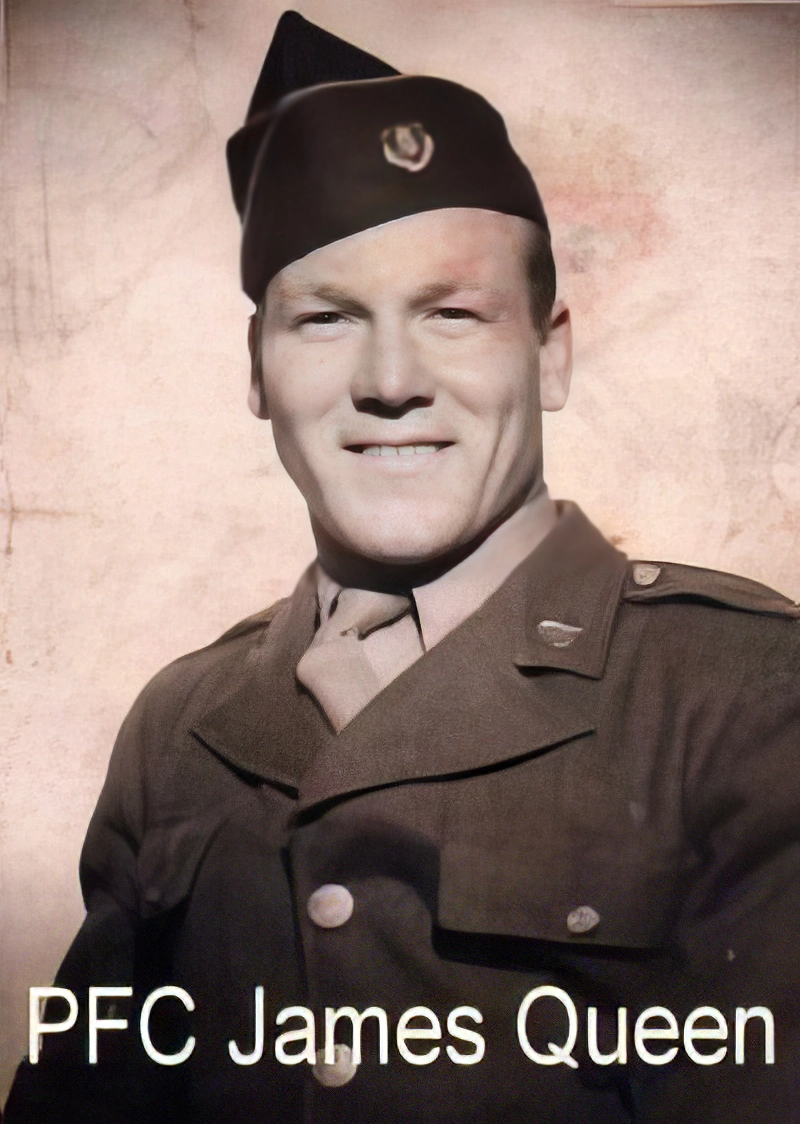 (as told by his nephew, Kenny Jenkins): "My uncle was killed on October 26, 1944 in the "Central Combat Zone" by a land mine on Peleliu. It is probable (though not confirmed) that he was one of nine men in Co. E that were killed by the explosion of a bomb which had been buried as a controlled mine and detonated from a Japanese observation post. This happened in the area on the southern edge of Umurbrogol Mountain, where the company had been clearing caves. Twenty men of Co. E were wounded in that same explosion. PFC Queen is buried in the Gill Cemetery, Salt Rock, WV. He was from Mercerville, OH. "
Peleliu 81st Infantry Division
No veterans have submitted recollections.